3
minutes
At Wing Assistant, we recognize that research is the backbone of work and projects. We also know that trying to simplify your research isn't easy. If you aren't making the interns do it then you'll be forcing that burden upon yourself, right? Behind every professional deliverable is a mountain of tedious research that some poor analyst placed an entire summer into gathering. This has become a rite of passage for every young intern trying to break into a firm. 
Many businesses are wary of outsourcing research tasks. Sure, you can send slides over to a third-party for creation, mainly because vetting slides is quite simple. Automation of lead generation is an accepted practice. However, best practices for research has always been to perform it in-house. As Mordin Solus said, "someone else may have gotten it wrong."
How Can Wing Assistant Help in Research?
These days, though, virtual assistants are becoming smarter and smarter. Ultimately, you can delegate extremely important tasks like lead generation, accounting, and project management structure to Wing Assistant.
With Wing's methodical AI and trained operators, the application provides strong research capacities as well. Businesses that require point-one analysis will definitely find it more efficient to outsource those questions to Wing Assistant. You can much more easily simplify your research process if you start to recognize Wing's analytical capacities.
What Secondary Analysis can Wing Assistant Do?
Wing Assistant is a powerful virtual tool with much more functionality than a Siri or Alexa. While your phone assistant could answer your questions with a Google search, Wing's trained operators can consolidate and return the relevant information to you, provided you clarified your request.
Wing Assistant can perform strong secondary research. Even if its not able to completely supplant primary methods, it can provide valuable insights. The type of analysis you can ask Wing to perform range from market share investigation to more complex analyses. Some examples of these include, but are not limited to, legal research, company branding analysis, and even strategy development.
Wing's AI will immediately jump into action, first sectioning this out into a research request that one of our operators will jump off of. And, while Wing performs this research in the background, your company can go ahead and do whatever else you need.
Outsourcing your research to Wing doesn't just simplify this tedious task, but it also allows you to build a strong foundation. Wing's operators are trained to always provide sources of information, meaning that after consolidating and presenting their research, they will give further links for research if need be. This means that not only will you gain the most necessary data, you can continue to comb through it in more detail down the line.
As shown above, the Wing team and its comprehensive analysis do not let you down. They performed my necessary research in under 10 minutes.
The Right Research for your Company
Actively using Wing Assistant for your team's research capacities will only continue to make its use for you more efficient. The more you use the services, the more Wing will evolve to suit your company's needs.
Wing Assistant may not be able to perform primary research like focus groups or in-depth interviews. However, being able to utilize it for tedious secondary analyses will free up much of your organizational time. Additionally, it can perform key functions of primary analyses, such as survey reach. This gives any team manager space to really optimize their team members' times and schedules. Your workspace and deliverable process may just become a lot more streamlined with Wing at the helm of your secondary research.
If you'd like to see other types of operations that Wing Assistant can operate for your company, check out our articles on organizing and supplying your business.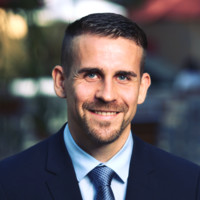 Roland Polzin is a co-founder and the CMO at Wing Assistant, a product-driven managed B2B marketplace connecting SMEs with vetted talent and making delegation efficient and secure. In 2020 he received his MBA from The Paul Merage School of Business at UC Irvine, and in the same year, he and his fellow Wing co-founders joined the Skydeck Accelerator at UC Berkeley. Previously, Roland served in the German Army as Chief PR Officer.