4
minutes
Are you getting ready to convert (or have you already transitioned?!) your business to a hybrid or fully remote model? It can be exciting to reduce or even completely give up your physical office space. A remote/hybrid setup gives employees the flexibility to work from wherever they wish. At the same time, you're also likely saving on real estate overhead costs. To ensure your remote or hybrid team's success, though, you need to have the right tech in place that fosters a collaborative online work environment. This goes beyond setting up instant messaging and video conferencing. Collaborative online workplaces require enhanced digital solutions to handle day-to-day operations. This includes access to and management of finances via business bank account(s).
Of course, Wing Assistant is an invaluable resource that carries out a myriad of back office tasks related to business finances, on your behalf. Your virtual assistant (VA) may help manage expenses and invoicing, payments and purchases, as well as financial data entry and feedback. But because of this, they will need to collaborate on your behalf with a good business bank. As such, you probably want to choose a 100% online banking platform (referred to as a neobank). Choose one that could:
help virtual assistants efficiently manage your financial workflow
create seamless processes for remote or hybrid teams
The Benefits of a Neobank
Unlike a traditional brick-and-mortar based bank, a good neobank offers businesses increased flexibility and features, often at a lower cost or even for free.
Take for instance, business banking at Relay.
Relay's standard business accounts offer up to 20 no-fee checking accounts — so you can keep different types of transactions or funds separated in different accounts. But it is then also possible to access all your accounts via a single login/dashboard. Having this makes it simple to carry out banking tasks related to accounts payable (including integration with accounting software), as well as keep track of financial data. All the while, Relay enhances security thanks to easy-to-implement but nuanced user permissions.
Relay provides these without minimum balance requirements or having to pay fees when sending and receiving ACH transfers or checks. And you (or your virtual assistant!) can also make mobile check deposits.
How to Enable Hybrid/Remote Collaboration With a Business Bank/Neobank
You may not think of banking as a particularly collaborative undertaking. But employees, advisors (like an accountant or bookkeeper) — and of course your trusted VA — all need to access and/or use your business bank accounts, and accompanying debit cards, to track expenses and invoices, make payments and purchases as well as review and manage financial data.
How a Business Bank Helps with Expenses & Invoices
As you're likely aware, a Wing VA can take care of Accounts Payable (AP) tasks like tracking expenses and reviewing invoices so they're ready for payment.
But this process can be less-than-seamless, even with the support of a virtual assistant, if your business bank does not offer a single login and dashboard, (providing a birds eye view of all accounts) or integrate with accounting platforms like QuickBooks Online and Xero, as is the case at Relay.
Then there are security and process issues that can pop up when it's time for someone at your company to approve an invoice for payment. Fortunately, with customizable user permission options, you can pick and choose who will provide approvals throughout the multi-step AP process.
Automatic import of bills from accounting software also makes it easy for your VA to access invoices, notify the members of your team with approval permissions that expenses for review, as well as provide due date reminders.
These features enable smooth collaboration with your team, ensuring expenses are reviewed and invoices prepared for payment as efficiently as possible.
Payments & Purchases through a Business Bank
Once an invoice is approved, your virtual assistant can simply make the payment on your behalf directly from any of your business bank accounts, if you use Relay. (Again, you can set up user permissions outlining who might make payments).
There are no fees to send (or receive, for that matter) ACH transfers or checks, and the delivery time for ACH payments is only one to two days maximum — or same day with Relay Pro.
Finally, as soon as payments through Relay are concluded, your VA can trigger immediate, one-click reconciliation with your accounting platform, updating your general ledger.
As for purchases, Relay offers both physical and virtual Mastercard debit cards (Apple and Google Pay compatible) that your virtual assistant can access to buy products or services on your behalf.
While of course Wing only makes purchases with express consent from your team, you can ensure budgets are adhered to by setting spending limits within Relay bank accounts.
With set user and spending permissions in place, your team, virtual assistant and banking platform can seamlessly collaborate to make payments and purchases as needed.
Financial Data Management via Your Business Bank
In addition to accounts payable and purchases, a flexible business banking option like Relay makes it painless for your VA to keep track of expenses and purchases, and trigger that data to be shared with integrated accounting platforms. They may also import files from accounting software when required.
Relay gathers and provides enriched transaction data that, say, a Wing Executive Assistant, could access to track costs/spending over time, providing reports and feedback to your team on how to improve your business's financial workflow.
Ultimately, the better the data your virtual assistant can access, the more they and your team can work together to understand your overall financial picture, and then come up with ways to enhance operational efficiency and money management.
Increase Efficiency and Boost Remote Team Collaboration
With a trusted VA and business bank collaboratively working together — as well as with your staff and even accountants or bookkeepers — you will rest easy knowing your expenses and invoicing, payments and purchases as well as financial data management are in good hands.
Your team gets to experience back-office efficiency, without the frustration of juggling multiple shared passwords or asking who's responsible for bank invoice reviews and payment approvals. All while accessing a better understanding of your overall financial picture, which they can apply to developing future business strategies, together, from the comfort of their home or other remote offices.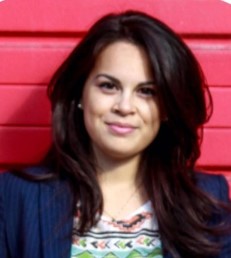 Abigail is an internationally-based writer, editor and content strategist.