4
minutes
Many business owners get stuck in the trap of doing admin tasks on their own, which can be detrimental to business growth. Studies show that on average, executives spend 16 hours per week on admin–2 full workdays they could have spent on strategy and planning! It's no wonder hiring VAs has become popular among business leaders. But with the wealth of options available, how do you choose where to hire a VA? For instance, between ClearDesk and Wing, which one is the better choice for hiring a managed virtual assistant? Read on to find out!
All About ClearDesk
ClearDesk was founded in 2020, and its headquarters is in San Diego, CA. Before building a managed service company, ClearDesks' founders operated other businesses. A persistent pain point for them were high operating costs, especially since they were hiring US-based employees. When they outsourced their operations overseas, they realized how much money it could save them, which led to them founding ClearDesk.
How Does ClearDesk Work?
Finding a virtual assistant on ClearDesk takes several steps. First, the client contacts their team and signs up for an account. The company has a 'pay as you go' policy, so clients pay for the service before accessing it. Also, users only have access to hours they pay for.
After signing up for an account, the ClearDesk team will match the client to a virtual assistant that they've vetted. This assistant will have also gone through the company's pre-training process. Then, the client meets and approves their VA. The assistant can start within 48 to 72 hours after the initial meeting and approval of the client.
Why Hire a ClearDesk Virtual Assistant
There are various advantages to hiring a ClearDesk VA. For one, ClearDesk hires college graduates with a minimum of 2 years of work experience. ClearDesk also vets their assistants and handles talent compensation and benefits. Finally, the company offers a flat rate of $20/hr on additional hours for all of their plans and has a 7-day money back guarantee.
About Wing Assistant
Wing was founded in 2018, and it has its headquarters in Los Angeles, CA. The company connects business owners, entrepreneurs, startup founders, and team managers with managed, dedicated assistants from around the world. Wing leverages AI in all aspects of its operations, which enables the company to offer its subscription services at such a competitive price.
Why Hire a Wing Virtual Assistant
Wing's virtual assistants are managed and dedicated. Although they work for one client only, they don't do their jobs alone. Instead, they get support from a surrounding team while serving just one client at a time.
What's more, Wing provides "unlimited" coverage hours, which can be beneficial for businesses and busy executives. "Unlimited" means that clients can assign any number of business tasks to their VAs as long as it's within the agreed-upon window of 4 (or 8) hours.
Wing vs ClearDesk Virtual Assistant: On Services
ClearDesk offers the following types of virtual assistants:
Customer Service Teams
Legal Assistants
Real Estate Virtual Assistants
Franchise Assistants
Meanwhile, Wing provides 20+ types of services. Besides general VAs, personal assistants, and executive assistants, Wing also connects clients with the following administrative professionals, and more:
Receptionists
Real Estate VAs
Social Media Managers
IT Helpdesk Support Agents
Graphic Design VAs
Content Moderators
Digital Marketing VAs
E-commerce VAs
Content Writers
Social Media Assistants
CRM Data Entry Assistants
Software Developers
Healthcare VAs
Medical Scribes
Sales Callers
Bilingual Sales Callers
Sales Development Representatives
Furthermore, Wing also has a page dedicated to use cases in several industries, such as construction, health & wellness, staffing, consulting, and more, covering everything from routine admin work to specialized processes.
Wing also has an industry-first VA management tool, where clients can communicate with their assistants, share passwords and credentials, provide training/instruction videos or workflows, and upload videos or photos for their VAs' use.
Wing vs ClearDesk Virtual Assistant: Comparing Pricing
ClearDesk offers two subscription plans: Specialized Talent and Expert Talent. Hiring 1 Remote Team Member costs $2,500/month on the Specialized Talent plan (approximately $13.88/hour). If you hire 2-5 Remote Team Members, it'll cost $2,250 (about $12.50/hour) each. Meanwhile, hiring 6+ Remote Team Members on the Specialized plan costs $1,950 ($10.83/hour) per assistant.
The second type of subscription is for Expert Talent which costs $3,500 to $4,500 per month. The Specialized Talent plan gives access to an assistant who can assist in administrative tasks related to lead generation, real estate, creative work, bookkeeping, etc. Meanwhile, Expert Talent assistants have experience in technical skills like CAD drafting, media buying, medical auditing, and more.
Wing, meanwhile, has three main subscription plans–Part-Time ($599 per month), Full-Time ($999 per month), and Full-Time 2x ($1,699 per month). The part-time plan includes 1 account, 1 dedicated assistant, and 4 work hours per day, Monday through Friday.
The full-time one also includes 1 account and 1 assistant, but it provides coverage for 8 work hours instead. Finally, Full-Time 2x includes 5 accounts and 2 assistants who each cover 8 work hours (a total of 16 per day).
Looking at the two companies' rates would show that Wing clearly provides more value for money. ClearDesk charges lower than a company with US-based assistants would, but it still charges a higher rate than Wing and other companies that hire talent from overseas.
It's worth noting that both companies hire college-educated individuals who speak English. They also put their candidates through rigorous vetting processes and train them before matching them with clients. Wing and ClearDesk also handle compensation and benefits for the VAs–clients don't need to pay for anything other than their monthly subscription fee.
ClearDesk vs Wing: The Bottom Line
Wing is the better fit for a wider variety of industries. It's also the better choice if you're looking to outsource sales, lead generation, marketing, and social media management in particular. Wing's service offerings, its competitive price point, and its AI-enhanced systems make it the better choice, especially for fast-growing, early-stage companies.
Learn more about Wing and how we can help you do more of what you love–schedule a call with our team today!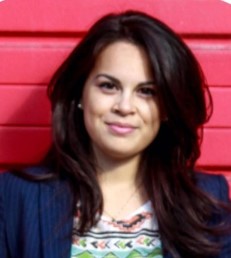 Abigail is an internationally-based writer, editor and content strategist.