Wing believes that in the business space, assistants need to be dedicated in order to deliver high quality. Therefore, your Wing assistants are dedicated to your account, and so while 24/7 coverage is available, it's not our main offering. Wing, by default, is available 8 hours a day, 5 days a week. You choose the 8 hour window, and that window can be anytime, but it must be a "solid" block, i.e. no breaking up the 8 hours.
Speak with us if you'd like to enquire about different coverage options (8/7, 16/5, 16/7, 24/5, 24/7).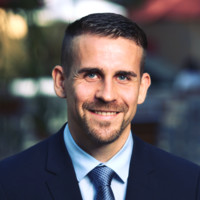 Roland Polzin is a co-founder and the CMO at Wing Assistant, a product-driven managed B2B marketplace connecting SMEs with vetted talent and making delegation efficient and secure. In 2020 he received his MBA from The Paul Merage School of Business at UC Irvine, and in the same year, he and his fellow Wing co-founders joined the Skydeck Accelerator at UC Berkeley. Previously, Roland served in the German Army as Chief PR Officer.