5
minutes
The outsourcing industry is here to stay–every year, more and more companies are realizing that they are leaving money on the table when they're letting top executives and managers do their own administrative tasks. According to Deloitte's 2020 Global Outsourcing Survey report, many see outsourcing as a way for companies to supercharge their growth. The outsourcing market is worth billions of dollars, and there are a ton of places you can get a VA. Wondering whether you should get a VA from Prialto or Wing? Read on to find out!
What is Prialto?
Founded in 2010, Prialto offers managed administrative services. Like many VA service providers, they hire, train, and manage VAs (whom they call Productivity Assistants) as full-time employees. Prialto also takes care of employee admin like benefits, assistants' tools and equipment, and professional development.
The company is based in Portland, OR, and its origins are in California, where it first launched as Prialto Personal Outsourcing. Today, it has service centers in Guatemala and Manila. According to the company's founder, Prialto came about because of his desire to close the gap between the wealth of opportunities in the U.S. and the wealth of talent in Asia and Latin America.
What is Wing Assistant?
Bridging the gap between opportunity-rich countries and talent-rich ones is also a main driver for Wing Assistant. Wing was founded in 2018, and it handles business tasks for teams and executives. Wing's headquarters are in Los Angeles, CA, but its staff is entirely remote, with employees in Canada, Latin America, India, the Philippines, Hong Kong, Japan, and more.
Wing helps business leaders streamline their work. Its clients can outsource anything they need to, from standalone recurring tasks to entire business processes. The company also has an industry-first client management software, where clients can communicate with their virtual assistants, track their progress, and more.
How to Hire a VA from Wing or Prialto
Hiring an assistant through Prialto is a relatively simple process. First, the client meets with the company's Productivity Team, which will document the client's processes. Next, they will pair the client with a dedicated assistant backed up by reserve assistants and training managers. Then, an Engagement Manager will stay in touch with the client, helping them identify growth opportunities in their business.
Hiring through Wing is easy as well. Clients go through 4 steps:
First, they meet with the Wing Team and specify their requirements, and the team gets to work finding the best VA for the client's needs.
Next, they meet with their Success Manager, who acts as their liaison and supports them on all things Wing.
Then, they can set up an account on Wing's free software. Wing''s app lets them communicate with their assistant, share credentials, create workflows, monitor tasks, and share photos and videos their assistant can use on the job.
Finally, they will be ready to meet their Wing assistant and do more of what matters!
Comparing Prialto and Wing: Services
Prialto serves insurance companies, venture capital firms, financial advisors, biotech companies, real estate, and management consultants. They also group their services into three–for individuals, for teams and organizations, and for enterprises. However, there doesn't seem to be any difference between the tasks covered for these various use cases.
Wing lists several industries in its Use Case Page. The company serves consulting firms, e-commerce sellers, health and wellness companies, investment firms, IT service providers, construction companies, marketing and sales development firms, medical services, professional coaches, real estate agents, staffing companies, startups, talent agencies, and more.
In addition to this, Wing VAs specialize in the following services:
General assistance
Personal assistance
Sales calling
Sales development
Lead generation
Executive assistance
Bilingual sales calling
Receptionist
Real estate
Social media
Graphic design
Content marketing
E-commerce
Digital marketing
Content writing
Content moderation
Software development
Healthcare
Medical scribing
IT helpdesk support
CRM data entry
Customer Service
Bookkeeping
Each of these VAs are capable of handling tasks specific to the industry–for example, an e-commerce virtual assistant will know how to maintain product listings, handle community management for sellers, and monitor order fulfillment, among others.
In terms of the breadth and depth of coverage, Wing has the advantage over Prialto. Wing supports more types of businesses, and a wider range of administrative tasks. If you need support in the particular industries that Prialto covers, you might want to take a closer look at both service providers. But for most instances, Wing is the better option.
Comparing Pricing: Prialto and Wing
Prialto's pricing is based around "units," or blocks of work hours. One Prialto unit has 55 hours and costs $1,450 per month. They structure their offer in this way because they claim that assistants only need 55 hours a month to complete all their tasks. If you want to hire an assistant full-time, at 160 hours per month, you'd have to subscribe to 3 Prialto units (which costs $4,350 per month).
They also have three pricing plans: Individual, Teams, and Enterprise. On the Individual plan, customers can purchase 1 to 3 Prialto units (i.e. access to 1 assistant). The Teams plan gives access to 3 to 7 Prialto units (3+ assistants), and Enterprise plans lets you purchase 8+ units (8+ assistants).
Meanwhile, Wing charges a flat monthly fee for all of its services. There are three tiers–Part-Time, Full-Time, and Full-Time 2x. The Part-Time plan supports 1 user for 4 hours a day, Monday through Friday, at $599 per month, and the Full-Time plan supports 3 users for 8 hours per day at $999 per month. Finally, Full-Time 2x supports 5 users for 8 hours per day, at $1,699 per month.
All three of Wing's plans provide access to a dedicated assistant (2 for Full-Time 2x), a Success Manager, unlimited work, a guaranteed short response time, and communication with the assistant through Wing's mobile or web app and Slack.
Wing is the clear winner in terms of pricing. Because it leverages automations and has an AI-assisted workforce, Wing can offer its services at a more affordable price point while paying its VAs competitively.
Why Choose Prialto
Prialto has a team-based approach to providing dedicated assistance. In case a VA can't make it to work, a back-up assistant will step in and take over. The company also hires college graduates and claims a 97 percent retention rate of both clients and employees. Finally, the team also documents all its clients' processes, so scaling up assistance is not a problem.
Why Choose Wing
Wing's managed and dedicated assistants operate with a surrounding team they can rely on for support. Although they handle 1 (at most 2) clients at a time, they have supervisors and Success Managers who can step in for them when necessary.
Wing also has an industry-first platform where VAs and clients can communicate. The company also uses automations to enhance virtual assistants' work, letting them be even more efficient and help their clients even better.
Prialto vs. Wing Assistant: The Bottom Line
Wing Assistant is a great all-around option for small and medium sized businesses, startup founders, solo entrepreneurs, executives, team leaders, and anyone who has too many administrative tasks on their plate. The company's AI-enhanced workforce and affordable pricing makes it an invaluable tool for supercharging a business' growth.
Learn more about how Wing can help you own your time and do more of what matters. Book a call with us today!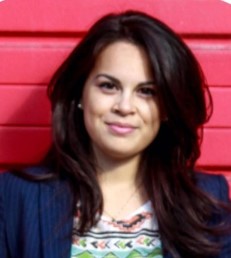 Abigail is an internationally-based writer, editor and content strategist.