You can give us an unlimited amount of work, and we will do our best to get it done as soon as possible, however, how fast we get it done depends heavily on the type of work, how long each piece of work in our queue takes, and how much other work (recurring or otherwise) we are working on for your team.
The Basic plan means your work will be done by 1 assistant, while on the Pro plan, you get 2 assistants. The Pro plan is, as a result, able to get more work done faster. Refer to the "Basics" tab to learn more about your assistants.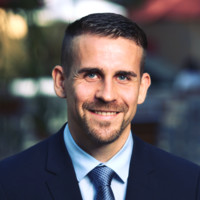 Roland Polzin is a co-founder and the CMO at Wing Assistant, a product-driven managed B2B marketplace connecting SMEs with vetted talent and making delegation efficient and secure. In 2020 he received his MBA from The Paul Merage School of Business at UC Irvine, and in the same year, he and his fellow Wing co-founders joined the Skydeck Accelerator at UC Berkeley. Previously, Roland served in the German Army as Chief PR Officer.