3
minutes
Everyone knows that running a business is difficult. Among the many things to keep in consideration is the material stuff you need to do to keep a company running. How to supply businesses sounds easier than it is. Until they actually have to do it, many business owners don't think about tooling their offices, feeding employees, purchasing swag, and other minor but crucial parts of office life.
Many times, these considerations are a necessary part of running a business without directly generating revenue. Your time is often better spent on core company operations and sales rather than mundane necessities like those mentioned above. Have you ever wished you could offload these tasks to an assistant that can take care of it for you without question?
Help is finally here. With the age of AI comes a new wave of innovations increasing company efficiency, and Wing can have your offices stocked or your employees fed and decked out in company swag in no time. Keep reading to learn how to supply businesses with the help of Wing assistants.
Stock Up on Office Supplies with Wing
If your business is just getting started, stocking your workplace might be a bit of a challenge. Tasks range from stationery to furniture to layout planning, and all sorts of to-dos with different demands of high-level planning and low-level task completion.
How to Supply Businesses with Office Items
Start with higher-level plans first like the office layout. Decide a general map of how you want your office to look and a rough idea of which supplies and furniture will go where. Remember that the coveted open plan may not always be the best option.
Call on Wing to finish the rest. "Wing, I have six individual workplaces and I need a carpet for my floor. Get enough stationery for six, find someone to lay down a carpet, and movers to bring in furniture. It is as easy as that.
Let Wing Order Company Swag
Think of swag as the cheapest form of marketing. By walking around with company clothes and items, you're providing daily advertising for your business, making employees happy, and increasing the reach of your brand name. For that kind of value, swag is pretty cheap–and necessary!
To use Wing, it's pretty easy. Rather than spending valuable time sourcing suppliers and comparing prices, just tell Wing your specifications and we'll have it done! 
How to Supply Businesses with Swag
"Wing, find me a custom swag supplier. I need six blue T-shirts with our company logo, ten iPhone cases with pockets, and twenty custom umbrellas. Low to medium price range please!"
Ask Wing to Order Food
Food is one of the most common ways to bring people together. In businesses, it can boost team spirit, help people relax, and consolidate employee relationships in a friendly, intimate setting.
Luckily, ordering takeout or catering is one of Wing's most common requests. For businesses, this can be easily applied to company parties, networking events, gatherings, or lunches! Whether you need a quick pizza order or a fancy dinner party, it'll be a breeze for Wing. We can handle any price range or formality level of your catering needs.
How to Supply Businesses with Food using Wing
"Wing, we're hosting a networking event that needs to be impressive. Get enough food to feed 20 people: some fancy pasta, gourmet pizzas, some pastries, lemonade, and sparkling water. Deliver at Thursday 6pm!"
Takeaways
Every business needs to deal with purchasing supplies and materials, but it can be a time-consuming task that does not necessarily provide a direct return on investment. By offloading this onto a business-sized virtual assistant, you can turn your attention to the more pressing matters of your company while Wing takes care of the rest.
If you'd like to learn more about tasks you can offload to Wing Assistant, check out how to organize your business and how to simplify research.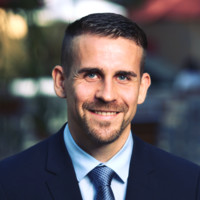 Roland Polzin is a co-founder and the CMO at Wing Assistant, a product-driven managed B2B marketplace connecting SMEs with vetted talent and making delegation efficient and secure. In 2020 he received his MBA from The Paul Merage School of Business at UC Irvine, and in the same year, he and his fellow Wing co-founders joined the Skydeck Accelerator at UC Berkeley. Previously, Roland served in the German Army as Chief PR Officer.