4
minutes
When you're a business owner, there never seems to be enough time to accomplish everything. On average, founders and executives work 4 more hours per day compared to the typical employee. Work-life balance seems like a pipe dream — but maybe someone can help with the 'work' part, like a project management virtual assistant.
This type of service provider is a perfect option to oversee your ventures, so you can spend more of your precious time doing things you love. But how are they alike — and different, from the other types of managers?
Which Type of Project Manager Do You Need?
Different goals require different types of project managers. Hiring each type has its pros and cons. Before you get a project manager, you need to evaluate your business and identify the one best suited for your business.
Should You Hire a Traditional Project Manager?
Being on-site is the most significant edge of traditional project managers. Such allows them to be fully knowledgeable of the company's operations and practices, which is a plus, especially if a company is well established.
Since they are on-site, trade secrets in non-disclosure agreements are also better kept. Their advantage, however, also serves as their disadvantage, mainly if the clients are small business owners. Given that they are more suited to larger companies, it would be much more expensive to have them compared to other project managers.
Is Getting an Online Business Manager a Better Choice?
Managing daily business operations is the task of business managers. While project managers aid in the planning, developing, and handling of the project as a whole, business managers, on the other hand, supervise and delegate tasks to the personnel. They ensure the productivity and efficiency of the business.
However, business managers only sometimes need to be in-house like traditional project managers. When managing businesses, remote workers have what it takes to deliver high-quality output. They can implement performance evaluations, supervise daily activities, and execute operations online.
Should You Hire a Remote Executive Assistant?
Hiring traditional project managers may be too expensive for small businesses. For startups and small companies, remote managers are a better solution.
Virtual executive assistants can act as project managers and see your projects through, from planning to execution to fruition, regardless of your business size. Project management EAs can and will save you precious time and resources so that you can focus on other matters important to you.
What Tasks Can You Assign to a Project Management Virtual Assistant?
As mentioned, project manager virtual assistants oversee projects and ensure that operations run smoothly. Their tasks involve the following:
1. Manage the Team's Budget
Ensuring that the project is within budget is very important. During the planning stage, this is where the project management assistant accounts for potential and actual costs, including adjustments for specific conditions.
2. Prepare Documents
Preparation of progress reports, basic bookkeeping, and other documents are part of a project management assistant's skill set. The good thing about it is that there is no more need to hire someone else to do these things, resulting in consistency of output and saving you expenses.
3. Organize Individual / Team Schedules
Scheduling is a critical component of project planning. Knowing who does what and when ensures the efficiency and productivity of the team. A project management remote assistant prepares a timeline, delegates tasks to the people involved in the project, and organizes calendars around tasks and deadlines.
4. Ensure Quality Control of Outputs
Proper quality control ensures the best results on a project. While it varies among teams, i.e., proofreading and editing in a content team or bug testing in software development, a project management assistant checks outputs and deals with faults or glitches before the product ships to the market.
5. Confirm Project Closures
After quality control checks, a project management remote assistant confirms project closures. They ensure that the project is within the allocated budget and deadlines while meeting the client's demands.
6. Create Standard Operating Procedures
Cooperation with team leaders and executives allows a project management assistant to create SOPs for smooth and efficient workflow. To establish a proper and efficient method of operations, SOPs serve as the "playbook," particularly for new or small teams.
7. Oversee Product Launches
A remote product manager can take the lead during the release of a product, such as a book or an online course. A highly-skilled remote manager can oversee the launch strategy, marketing, product testing, and more.
8. Implementations
Implementing SOPs and managing the workflow is, of course, one of the things that a project management virtual assistant handles. Along with proper budgeting, scheduling, quality control, assessment, and potential resolutions, a project management assistant ensures that the client's demands are met.
Hiring A Remote Assistant for Project Management
Business leaders looking to explore new projects can hire project manager assistants through online platforms. Common options include:
1. Hiring a Freelancer
You can find listings for freelance project manager VAs on sites like Upwork and Fiverr. For small, short projects, freelancers are a good option. However, a different type of remote worker may be a better fit if the project calls for a long-term commitment.
2. Hiring a Specialized Agency
If you are a business owner planning to work on a big project and looking to hire dozens of people at once, a specialized recruitment agency can do it for you. Consider, however, that it may be very costly, and the workers that agencies hire might
3. Hiring Through Managed Service Providers (MSPs)
If you are a small business owner looking to venture on a project involving long-term work, then managed service providers may be your best option. MSPs provide various IT services, including infrastructure, networking, and security.
Aside from that, managed service providers render other business-related services like vendor management, staffing, and customer engagement.
Hire a Wing Assistant For Your Project Management Admin Tasks
Have you figured out which type of project manager suits your plans? Remember that a well-planned and properly managed project increases your chances of success in your ventures and ensures that your funds and time don't go to waste.
If you think a remote assistant is the best fit for you, try hiring a Wing Assistant! Wing is your best partner in achieving your project goals. Book a call today!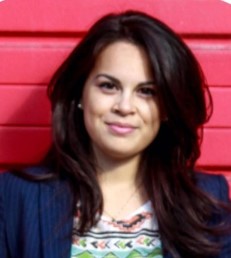 Abigail is an internationally-based writer, editor and content strategist.