9
minutes
When you're growing a business, time is your most important resource. However, if you're just starting out, you might also be stretched thin. Founders and new business owners often wear many hats, which could cause them to let some important tasks slip through the cracks. That is why most successful business owners employ personal assistants to help them stay organized. The problem is that personal assistants cost small business owners a fair chunk of their resources. They can often be prohibitively expensive, particularly for new startups on a tight budget.
If you're a business owner who's been getting by through multitasking, you might think that a personal assistant is a nice to have, not a must-have. Fortunately, the rise of location-independent work has allowed entrepreneurs to hire PAs remotely. With Wing, entrepreneurs can hire a team of remote virtual assistants to help them stay organized and complete small but important tasks. Examples of these include scheduling, data entry, invoicing, and the like.
But how much do personal assistants cost? Read on to learn what goes into the hourly rate of an in-house vs. remote personal assistant, why a business owner might get a PA, and where you should get your assistant.
Key factor to deciding costs - remote or in-house?
There are many reasons to hire a remote assistant.
For starters, remote virtual assistants, also known as VAs, are available 24/7 and can complete any work that doesn't require highly specialized knowledge or training.
For example, you can ask Wing's assistants to schedule a meeting with a client or pay an outstanding invoice. All you have to do is ask, and the virtual assistant does the rest.
Remote personal assistants are also helpful because you can access them from anywhere in the world with the touch of a button. Wing's assistants work with software and apps you probably already use including Slack, Salesforce, Zoom, and more.
If that's not enough, remote assistants are also cost-effective compared to hiring a full-time employee. The hourly rate for personal assistant services is much lower compared to a regular employee's. In most cases, you pay a monthly fixed price to hire remote virtual assistants, which helps to keep costs low.
In addition to being more cost-effective, using remote assistance is like getting a dedicated worker, much like having a full-time employee who is available to work whenever you need help.
Costs when you hire a remote/virtual assistant
If all of the considerations we discussed has convinced you that going for a VA is the better option, your next question might be, "how much does a virtual assistant cost?"
The hourly rate for virtual personal assistant services differs widely. For instance, you might find that general assistants are the most affordable to hire. This type of assistant completes simple admin tasks such as scheduling, travel planning, expense reporting, and documentation preparation. 
Hiring entry-level US-based virtual assistants costs approximately $15 per hour for general tasks. Meanwhile, it will cost less if you broaden your criteria and include talent from outside the US.
Moreover, assistants who do more specialized tasks have higher rates. These tasks include activities related to fields requiring specialized knowledge or training such as real estate and social media. 
The more niche an assistant's skills are, the higher their rates. Keep in mind that finding the best hire involves more than looking for the person offering the lowest rates. Consider the amount of work they can provide and the support they receive as well.
Hiring a professional service: Virtual assistant service rates



Virtual assistant rates per hour vary widely according to a range of factors. Hiring a remote assistant generally ranges from $15 to $30 per hour. With that said, non-US-based VA services are often cheaper and can cost as little as $10 an hour.
Meanwhile, hiring specialized virtual assistants cost as much as $75 per hour for higher-level legal or financial tasks. If you choose to hire a non-US-based specialized assistant, you could be spending far less than $75/hour, but it would definitely be more than the typical hourly rate for overseas general assistants.
At Wing, we provide unlimited, dedicated general assistants starting at a low fixed monthly fee of $899. Here's a breakdown of how Wing's hourly rate and resulting monthly rate for VAs compares with the cost of a personal assistant from other managed service providers. We've taken data on the most affordable pricing tiers available for each company.

*FancyHands has a request-based system and defines a "request" as a task that takes approximately 20 minutes to complete. So, their lowest tier offers 1 hour of coverage
The cost of personal assistant services highly varies. Different companies have very different figures for the basic hourly rate for VAs. Belay Solutions, which offers coverage for 30+ work hours per month, starts at $1,380 ($46 per hour). Meanwhile, Zirtual charges $549 per month (also $46 per hour). Note, though, that Zirtual only covers 12 hours per month.
If you don't have plenty of tasks to offload, you might find it better to hire TaskBullet, Time Etc., Double, or FancyHands. TaskBullet covers 20 work hours per month, and charges $220 ($11 per hour). Time Etc. provides 10 hours at $360 ($36 per hour), and Double's lowest-tier plan  covers 10 hours and costs $549 ($55 per hour).
FancyHands has a slightly different way of pricing their services. The most affordable plan provides coverage for 3 requests, at $17.99. However, they define "request" as a task that takes 20 minutes to complete. So, essentially, FancyHands' lowest tier package covers 1 work hour per month.
When you really think about it, Wing is the best option in this group. Wing offers 80 work hours per month at just $6.24/hour, significantly lower than all of the service providers on this list.
This is possible due to a combination of factors. First, Wing uses several automations when fulfilling tasks for customers, and its human assistants' activity is enhanced by artificial intelligence, ensuring QA for Wing assistants' output.
Besides having an AI "helper," a Wing assistant is surrounded by a team of human colleagues who ensure that they produce top-quality work. Wing VAs have team leaders, supervisors, and customer success managers they can turn to if needed.
How Much is a Personal Assistant: Comparing 3 Top VA Services
Need personal assistants with specialized skills? Wing can help
Wing's competitors generally have one pricing structure across VA solutions they offer. As we've previously mentioned, VA rates vary depending on how niche the assistant's skills are.
For example, the rate for Wing's part time virtual assistants is $7.48 for 80 work hours per month. This comes up to a flat monthly fee of $599. The rate for a personal assistant working full time is $6.24 for 160 work hours per month, or $999 monthly. Full-time general VAs from Wing have the same rates as personal assistants.
However, Wing's specialized assistants have different rates. The rest of Wing's service pages (or the Get Started page) show how it ensures that it properly values assistants' skills while giving customers the best rates for virtual assistance.
Costs when you hire an in-house personal assistant
When it comes to personal assistant rates, there is no 'typical'–it depends on several things. One significant factor is whether the PA is a full-time or remote employee. 
The costliness of hiring an in-person assistant becomes apparent when you compare it to how much you'll spend if you get a remote worker. Below are some reasons why employees cost a lot more to retain than virtual personal assistants.
Salary, insurance, supplies
The average hourly wage for an in-house personal assistant is $17.15 an hour; however, depending on their experience, rates can reach upwards of $25 per hour. A business can also expect to pay benefits, health insurance, and paid vacation time.
Over the course of a year that amounts to $48,000 annually; in many cases, though, business owners spend as much as $60,000 annually to have a personal assistant.
On top of their salary, PAs also require equipment and supplies such as a computer, desk, and chair. They will also likely need a cell phone with a data plan. Every business must also pay for insurance in order to cover its liabilities. Consequently, an in-house personal assistant will likely increase a business's insurance premiums.
Employee benefits
Providing employees with benefits is important, but it is also expensive. According to the latest report from the Bureau of Labor Statistics, employee benefits cost approximately 31 percent of an employee's total compensation.
In other words, if an employee's hourly rate is $15, it will cost the employer an additional $4.65 to provide them with benefits. A personal assistant who earns $32,000 annually will cost the employer an additional $9,920 in benefits. It means companies spend approximately $42,000 annually in total compensation.
In case they leave: expenses related to lost productivity
Personal assistants cost a company a significant amount of time and money during training. It is why it can be expensive if the employee leaves. In fact, according to the Association for Talent Development, organizations spend an average of $1,299 per employee on training and development.
Besides the initial training costs, there is also a loss in productivity between the time an employee leaves and the time you hire and train their replacement. This transition period can eat up your valuable time and distract you from crucial work.
There are also costs associated with the hiring process itself. It can cost your team a lot of time, effort, and money to sift through resumes and conduct interviews. If the employee you hire decides to leave, all of that effort is lost. Whether you like it or not, you must start the process again. This can be a huge pain and very expensive if an agency is involved.
Why get a Wing personal assistant?
Wing is a Fully-Managed Service
There are several things to consider when hiring personal assistants. One of the most significant things to consider is whether to hire a contractor or a managed assistant. Getting a managed virtual assistant means that the personal assistants are hired, trained, overseen, and paid by a service provider. As such, you don't have to manage another employee, and this arrangement saves you time and money.
Recruitment and training aren't up to you
One of the biggest benefits of hiring a managed virtual assistant through a service provider is that recruitment, training, and management aren't up to you. This will free up your time to focus on core business tasks instead of tedious admin work. Personal assistants cost far less when there are fewer ongoing expenses like these.
However, you need to make sure that you work with a service provider who does provide the surrounding support PAs need. At Wing, every assistant is tagged with a Customer Success Manager. This person remains responsible for understanding your business needs and task requirements. They will also help train your personal assistant as required.
Your assistants get mentorship
Another benefit when you hire a managed virtual assistant is that they may get mentorship from their service provider. In fact, when you hire a managed VA through Wing, you're not just hiring an independent contractor; you're hiring an entire support team that can help turn tasks into processes and resolve any issues or roadblocks they may run into.
You are protected from turnover costs
The virtual assistant hourly rate you pay when you subscribe to a managed service includes all costs related to sourcing, hiring, and retaining assistants. When you hire a managed virtual assistant you also avoid paying for the costs of hiring and training a new employee. This can save you a lot of money in sunk costs and lost productivity.
Wing Assistants – Managed, Trained, Dedicated Assistants
If you are looking to augment your workflows and processes, hire a personal assistant from Wing. Our managed, trained, and dedicated assistants are supported by a team of peers, ensuring top-quality work every time. Wing's full-time and part-time personal assistant hourly rates cost much less than hiring an in-house employee. Nevertheless, they provide just as much value, if not more!
Your Wing Assistant can do just about anything—all you have to do is delegate the work. This includes scheduling, invoices and expenses, data entry, sourcing, CRM maintenance, and more. Learn more about Wing's virtual assistants and what they can do for you—schedule a call and start doing more of what matters today!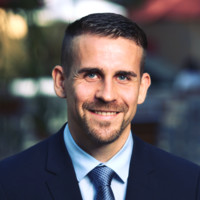 Roland Polzin is a co-founder and the CMO at Wing Assistant, a product-driven managed B2B marketplace connecting SMEs with vetted talent and making delegation efficient and secure. In 2020 he received his MBA from The Paul Merage School of Business at UC Irvine, and in the same year, he and his fellow Wing co-founders joined the Skydeck Accelerator at UC Berkeley. Previously, Roland served in the German Army as Chief PR Officer.