CedCommerce is a leading eCommerce platform and marketplace integrator. It leads with the vision to serve online merchants with the best multichannel capabilities enabling them to build secure, optimized, and scalable integration tools and technologies.
CedCommerce enables merchants to increase and improve their revenue by delivering complete eCommerce services.
CedCommerce's dedicated in-house team of strategists, designers, developers, project and account managers provide customized, white-glove level of services to merchants.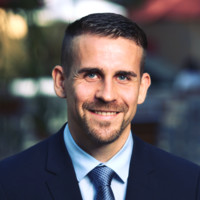 Roland Polzin is a co-founder and the CMO at Wing Assistant, a product-driven managed B2B marketplace connecting SMEs with vetted talent and making delegation efficient and secure. In 2020 he received his MBA from The Paul Merage School of Business at UC Irvine, and in the same year, he and his fellow Wing co-founders joined the Skydeck Accelerator at UC Berkeley. Previously, Roland served in the German Army as Chief PR Officer.