Rho Business Banking is a digital banking platform for startups and high-growth companies.
Take charge of business finances with Rho's automated spend and cash management platform—integrating the tools and support you need for speed, savings, and control.
Gain access to:
– Corporate Cards earning up to 1.75% cashback
– Zero-fee banking, AP, and Expense Management
– Treasury Accounts backed by up to $75mm in FDIC insurance
– Dedicated customer support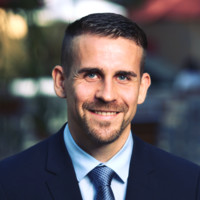 Roland Polzin is a co-founder and the CMO at Wing Assistant, a product-driven managed B2B marketplace connecting SMEs with vetted talent and making delegation efficient and secure. In 2020 he received his MBA from The Paul Merage School of Business at UC Irvine, and in the same year, he and his fellow Wing co-founders joined the Skydeck Accelerator at UC Berkeley. Previously, Roland served in the German Army as Chief PR Officer.