20% Off Pilot Core or Select for 6 Months for Wing Members
Pilot is a platform that offers bookkeeping, tax, and CFO services for growing businesses.
With Pilot, you get accurate books delivered monthly, on the dot. The expert team is assisted by powerful software that automatically eliminates common errors. Pilot helps setup software integrations, select a vendor for payroll and billing, coordinate with your tax preparers, and identify ways to streamline bookkeeping processes and tools.
Wing customers get 20% off of Pilot Core or Select for six months by applying at this link: https://pilot.com/partner/wing or e-mail [email protected].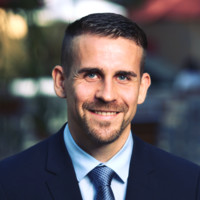 Roland Polzin is a co-founder and the CMO at Wing Assistant, a product-driven managed B2B marketplace connecting SMEs with vetted talent and making delegation efficient and secure. In 2020 he received his MBA from The Paul Merage School of Business at UC Irvine, and in the same year, he and his fellow Wing co-founders joined the Skydeck Accelerator at UC Berkeley. Previously, Roland served in the German Army as Chief PR Officer.