20% Off for 6 Months for Wing Members
OpenPhone is used by thousands of professionals around the world and is backed by Y Combinator, Slow Ventures, and Kindred Ventures. It comes with powerful calling, messaging and a dedicated business address book to help you stay on top of your relationships. Whether it's a direct phone number for your sales representative or a shared line for the support team, OpenPhone enhances the way people communicate at work and brings the phone out of the stone ages.
Save 20% per month for 6 months on any Openphone plan you buy. To avail this offer, log into your Wing account or sign up via https://openphone.com/offer/WING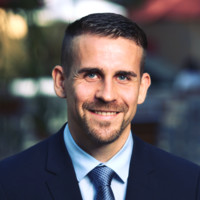 Roland Polzin is a co-founder and the CMO at Wing Assistant, a product-driven managed B2B marketplace connecting SMEs with vetted talent and making delegation efficient and secure. In 2020 he received his MBA from The Paul Merage School of Business at UC Irvine, and in the same year, he and his fellow Wing co-founders joined the Skydeck Accelerator at UC Berkeley. Previously, Roland served in the German Army as Chief PR Officer.