Relay is a no-fee, online business banking and money management platform designed to help small businesses get crystal clear on what they're earning, spending and saving. With Relay, business owners can:
Organize expenses and cash reserves using up to 20 checking accounts

Issue up to 50 physical or virtual Mastercard® debit cards

Send and receive ACH transfers, checks or wires

Give team members and financial advisors secure, role-based banking access

Get personalized customer support by email and phone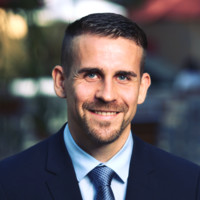 Roland Polzin is a co-founder and the CMO at Wing Assistant, a product-driven managed B2B marketplace connecting SMEs with vetted talent and making delegation efficient and secure. In 2020 he received his MBA from The Paul Merage School of Business at UC Irvine, and in the same year, he and his fellow Wing co-founders joined the Skydeck Accelerator at UC Berkeley. Previously, Roland served in the German Army as Chief PR Officer.